Attic Crew will Clean, Seal, and Protect your home
When Rodents, Critters, Mold And Mildew Move In, We'll Take Them Out.​
Attic, Crawlspace, Insulation and HVAC
leaders in the Seattle Metro Area
We bet it's more than old clothes
One of the biggest challenges with Attics and Crawlspaces is that they provide an ideal habitat for rodents and other pests.
Many homes and business are not even aware of the problem until these unwanted visitors expand their presence into living and work spaces. 
Our mission is to help homeowners and businesses maintain a clean, healthy and comfortable environment.
We install, replace or repair insulation depending on your home's needs. The result is significantly lower energy consumption and costs.
Mold and microbial infestation can be very dangerous to our health – and the structural integrity of a building. The mold remediation team from Attic Crew has expert, hands-on experience with removing mold and repairing damage.
A professionally installed moisture barrier will provide long term protection against damp, mold, mildew and other serious risks to your property and health. 
No one wants rats, mice and other pests spreading disease and causing damage!
We provide fast, effective and humane solutions to keep your home free of unwanted pests.

We provide expert and affordable attic cleaning services. In addition to addressing any structural issues such as rot and water damage, we remove decayed insulation, dust, debris, rodent waste and more.
The crawlspace has significant impact on air quality, contaminants, insect and dust particles inside your home. We thoroughly inspect, scrub and seal your crawlspace.
Sump pumps move water from your basement out of your home. Let's protect your crawl space from flooding and moisture rot. 

Whether it's installing a brand new, high energy system or reconditioning your existing equipment, we will provide an honest and accurate assessment of your options. Our goal is to get your HVAC system running at peak performance and maximum efficiency.
Our mission is to help homeowners and businesses maintain a clean, healthy and comfortable environment.
We are the leading Attic professionals in the Seattle Metro Area
Families Protected from Rodents
Mold Removed and Repaired

We moved into a new home that had rodents in the attics. Attic Crew was respectful, polite, and well-priced. Zabi was the Project Manager for our project and he takes such great joy in his work. He spent hours making sure all entry points were sealed and provided before and after photos. He used top tier insulation and cleaned our attic spaces to perfection. He was very professional and knowledgeable. He called on his way over, was on time, and worked very hard. I highly recommend this company and Omid too!
We needed some rodent proofing and all of the insulation in our raised house replaced. I was able to get them out for an estimate within days and schedule the work within a couple of weeks. The work was done in about 7 hours and looks fantastic. Everybody was very friendly, professional, and COVID safe. We will for sure use them again for other projects and can't recommend them enough.
AMAZING RESULTS!
Up in the attic there was old blown in insulation, I wanted remove it and cleanup droppings, I already want to do it last month but one company want charge me $6500! So I said NO!. i looking up here in google and found Atticrew have a five star and good review. I messaged here on google and they got back to me within two hours. I knew the attic SQ feet so they was able to give me an quote. The price was competitive and i felt ready to do it! I calling the following day and made appointment.
Joey and his crew arrived on time. They were very professional and considerate to our needs. We needed our old insulation swapped out and have our attic and crawl space rodent proofed. They did an amazing job at doing so. They did all the work beyond expectation. He was considerate enough to take pictures of all work completed and presented me everything. I would definitely recommend them to anybody, very professional company. Thanks again guys for all your hard work it is much appreciated.
Let's get you an estimate
Need help with rodents, critters, mold & mildew?
Let's get your home under control.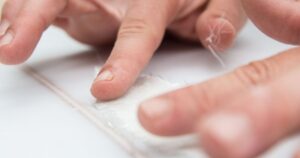 Fiberglass is a commonly encountered man-made material present in numerous household and office products. During construction, renovation, or handling fiberglass-based items, individuals may find themselves at risk of exposure to fiberglass dust. This dust is laden with minuscule glass fibers that have the potential to irritate the skin, eyes, nose,
Read More »
Understanding the diverse world of asbestos and its myriad forms is a vital step towards ensuring the safety of individuals who may come into contact with this hazardous mineral. Asbestos, once extensively used in construction, presents substantial health risks when its microscopic fibers become airborne. In this comprehensive guide, we
Read More »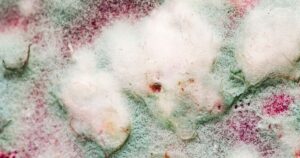 Mold is a common and persistent issue in many households and buildings, often manifesting in different colors. These mold colors not only affect the aesthetics but can also indicate variations in mold species, potential health risks, and preferred environments. In this comprehensive guide, we will explore the distinct characteristics and
Read More »