Invest in attic insulation Olympia for a peaceful atmosphere and energy savings
Investing in attic insulation Olympia, can be very beneficial for homeowners. Not only will more excellent insulation help keep your home adequately heated and cooled, does it help retain internal air temperature, preventing unwelcome drafts during the winter months and reducing heat transfer during the summer. It can also help reduce noise from outside sources, such as busy streets or trains, from entering the home, resulting in a more peaceful environment. As a result, you'll enjoy a relaxed atmosphere while saving money on energy costs. Furthermore, an adequately insulated attic can prevent air infiltration, which blocks out dust and allergens that would typically enter the living space. So not only are you giving your wallet a break, but you're also supporting your overall health and comfort.
Insulating your attic is beneficial for keeping energy bills down and staying comfortable inside your home. It can also protect you from moisture buildup and mold growth. If not properly regulated, moisture can significantly increase energy costs due to trapped heat and drastically reduce air quality by allowing mold or mildew to grow. Therefore, installing insulation in your attic will act as an effective first line of defense against humidity, trapping cozy air and preventing dampness from manifesting through drafts or uncomfortable living areas. Homeowners who value the structure of their dwelling and their well-being should consider investing in insulation to keep moisture levels at bay.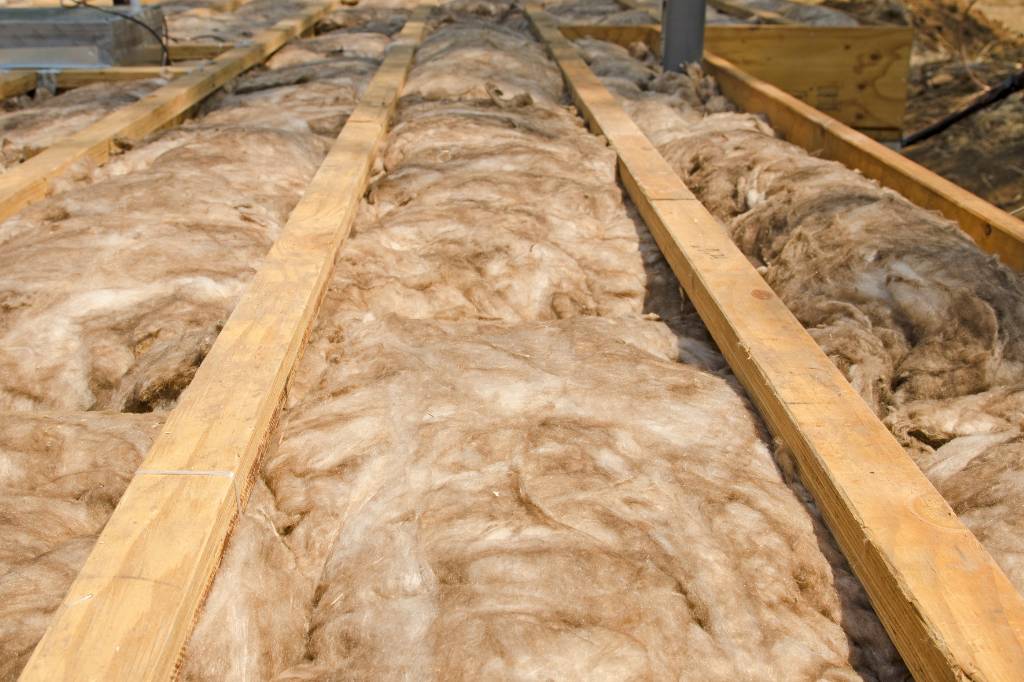 Everything You Need to Know About Adding Attic Insulation in Olympia
Cracks or holes home's attic can have dire consequences. Moisture and water that enters the structure can foster the growth of mold and mildew, which not only diminish your home's air quality but also cause the decay of its structure. If you're noticing signs like visible mold, foul odors, leaks in ceilings, rising energy bills, or increased allergic reactions, check your attic for any holes or cracks. Remember that proper insulation is just as important – investing in adequate insulation will keep warm air during winter out of the attic and cool air during summer out of living spaces in the house. Take care of such issues before they become major problems!
Adding insulation to your attic space is a great way to increase energy efficiency and bolster internal air quality while saving you money. However, several key factors should be considered before installation if you want attic insulation in Olympia.

1. assess the ventilation of your home's attic space. Poor ventilation can lead to problems like humidity buildup, mold and mildew growth, and trapped heat. To adequately address insulation needs in Olympia, you'll need to ensure that the space is adequately ventilated before starting any installation projects.
2. consider what insulation you should use when insulating your attic space. Some popular options include fiberglass batting, foam boards, and spray foam insulation. Before beginning any installation project, properly evaluate each type to determine which is best for your attic space and budget.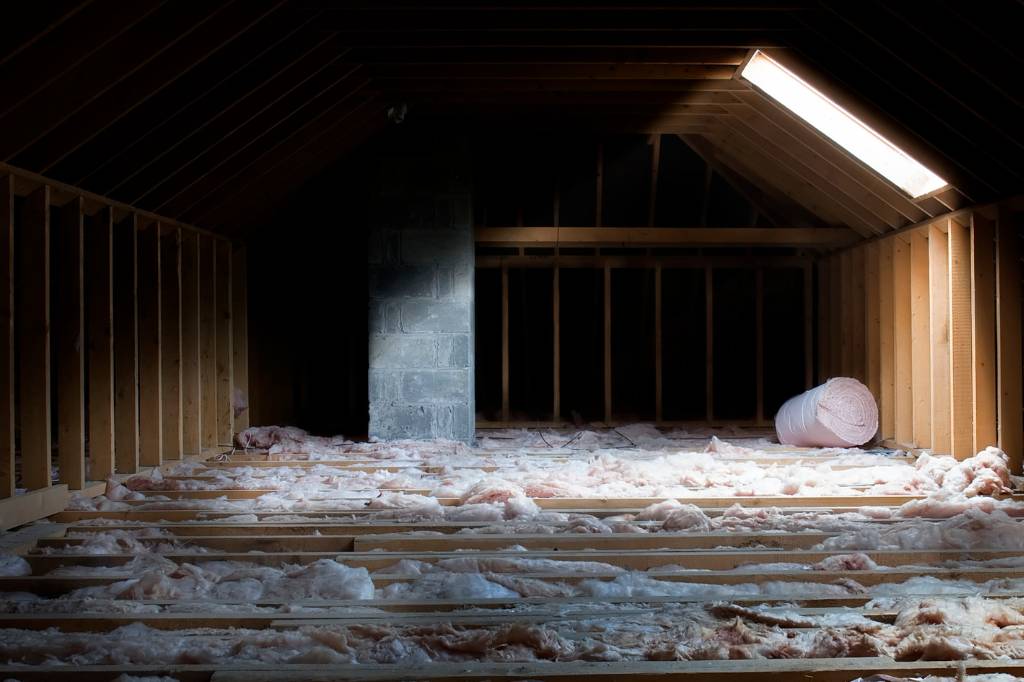 Our attic crew in Olympia
If you live in Olympia and need help optimizing your attic's insulation, our crew is for you! We specialize in attic insulation installation and come equipped with the industry experience necessary to get the job done correctly. Our team will work with you to ensure the project meets all local codes and regulations while helping identify the best type of insulation for your needs and budget. With our qualified solutions, you can rest assured that your attic will be outfitted appropriately for optimal energy efficiency. Get in touch today to see how our experienced crew can help get your attic project up and running quickly and hassle-free!
If you're looking for crawl space insulation, the professionals at our attic crew have you covered! Crawl spaces are often subject to moisture buildup, which can lead to mold and mildew growth. Installing proper insulation is essential to protect your home from these costly damages. Our experienced team offers several solutions for crawl space insulation in Olympia, from fiberglass batting and foam board insulation to spray foam insulation. Our crew will work with you to evaluate your unique needs and determine the best type of insulation for your home. With our help, you can enjoy a more comfortable living environment while saving money on energy bills!
Get the Most Out of Your Attic Crawl and Space Services With Us
At our attic crawl and space services, we take pride in offering our customers top-notch insulation installation solutions that stay within budget. Our team is well-versed in the necessary techniques to outfit your attic with optimal energy efficiency properly. In addition, we achieve high-quality results while maintaining safety standards. We also provide detailed consultations before every job so our clients can understand the essential aspects of their attic insulation installation. Our team will also help you identify ways to get the most out of your attic crawl and space services, including energy savings advice and maintenance tips. With us, you can trust that you're getting the best value for your money! So get in touch today to start evaluating your attic's insulation needs!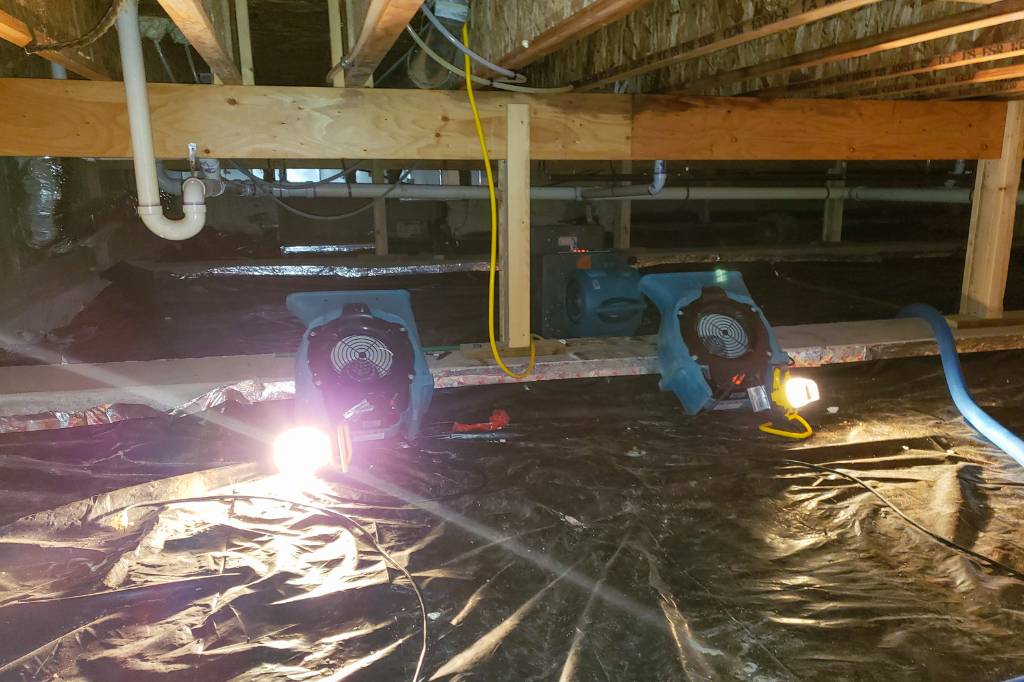 Keeping Cool in Olympia: Cleaning Your Attic Insulation For Maximum Efficiency
Your attic insulation should be checked for cleanliness and damage regularly to ensure it provides the maximum level of protection. In addition, a thorough cleaning every few years will help keep your attic cool during the hot summer months in Olympia. Finally, if you want to improve energy efficiency in your home, proper attic insulation maintenance is essential.
When cleaning your attic insulation, our team has the skills and expertise to do the job quickly and safely. First, we'll inspect each area of your attic for any signs of damage or debris buildup, then thoroughly clean all accessible surfaces with eco-friendly solutions. Afterward, we can provide helpful tips on keeping your insulation in peak condition over the long term. So contact us today to get your attic insulation cleaned and optimized for maximum efficiency!
With our qualified solutions, you can rest assured that your attic will be outfitted appropriately with the right insulation for optimal energy efficiency and cost savings. Get in touch today to see how our experienced crew can help get your attic project up and running quickly and hassle-free! Contact us now to optimize your attic's insulation for maximum efficiency and cost savings.
Our team of experts is here to help you with your attic needs in Olympia, WA. Whether you need new installation or maintenance tips, we have the experience and skill to ensure your insulation is in top condition. So don't hesitate to reach out today and get started on the road to energy efficiency!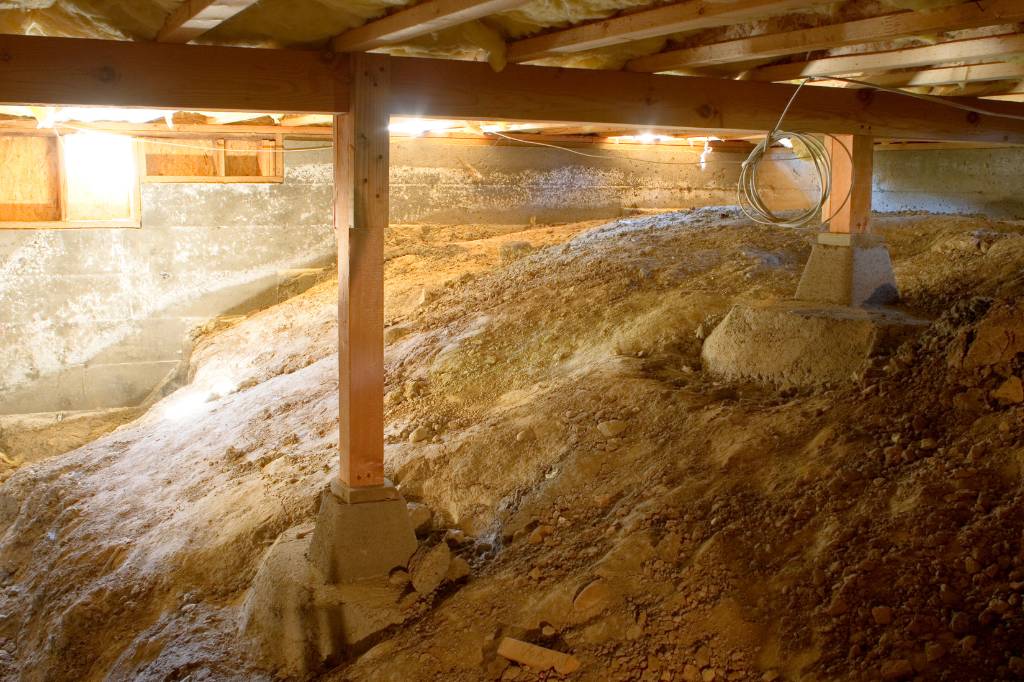 The Benefits of Repairing and Replacing Your Attic in Olympia
Keeping your home comfortable and energy-efficient requires more than managing the temperature with a thermostat. Attics are critical in every home to ensure that moisture, pests, and other elements don't make their way inside, where they can cause severe damage. Replacing or repairing an attic in Olympia can be a great step towards ensuring you're fully protected from the elements while keeping your energy costs as low as possible. An intact attic can also reduce the chance of mold growth, which is another benefit worth considering. If you're looking for ways to limit costly repairs, taking care of your attic is essential.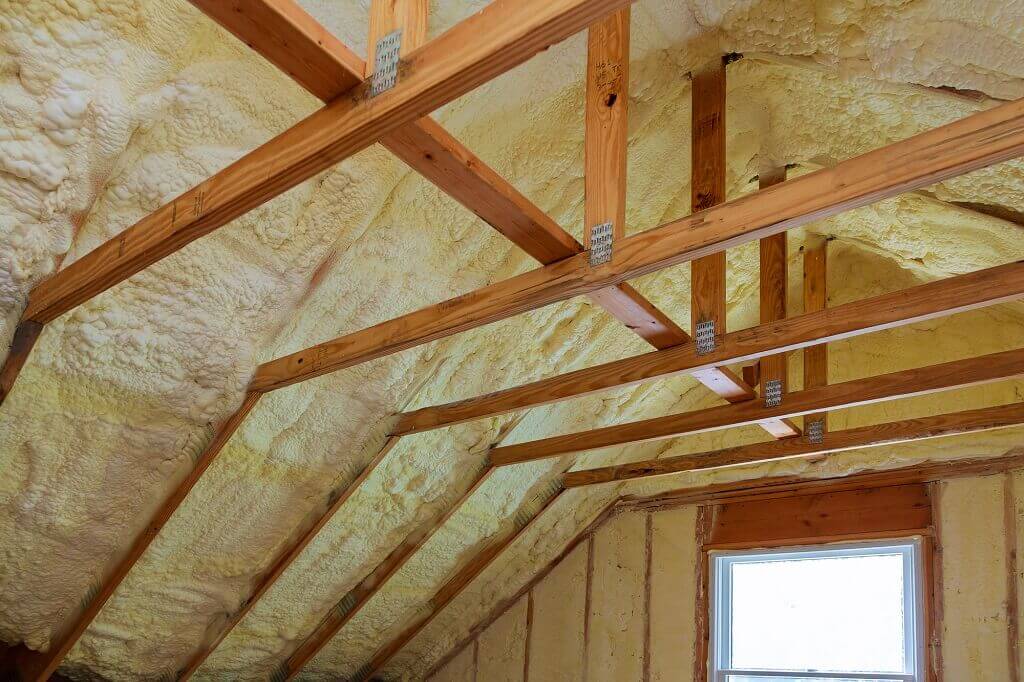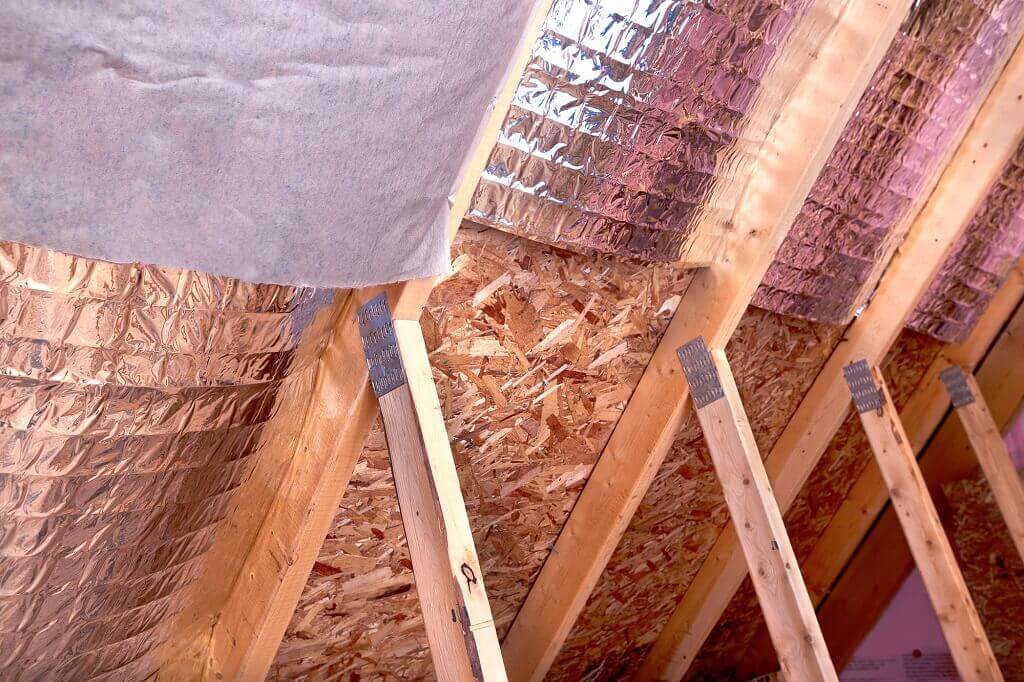 Don't let water damage & mold ruin your home
An attic can often become the victim of water damage and mold growth, posing dangerous health risks. By ensuring that all gaps between roof tiles and crack seals are properly repaired, securing ventilation, and replacing attic insulation as needed, you can keep moisture out of your home and protect its structure from any potential damage. While repairing and replacing an attic may seem daunting initially, it is one of the most straightforward ways to prevent future issues with water seepage and mold infestations. In addition, investing in the upkeep of your attic can save you from costly repairs down the line!
Keep pests out of your home for good
An infestation of pests in your attic can cause serious problems for your entire home. Not only can these tiny critters cause structural damage, but they can also be a nuisance to the rest of your family. Fortunately, there are steps you can take to avoid this problem. A good start is to check the attic's condition and make any necessary repairs or replacements. Taking such measures will allow you to seal out small rodents, birds, and other pests before they can enter your home and wreak havoc. By doing so, you get the peace of mind that comes with knowing that your home is safe from pests and keep everyone living in it happy and healthy.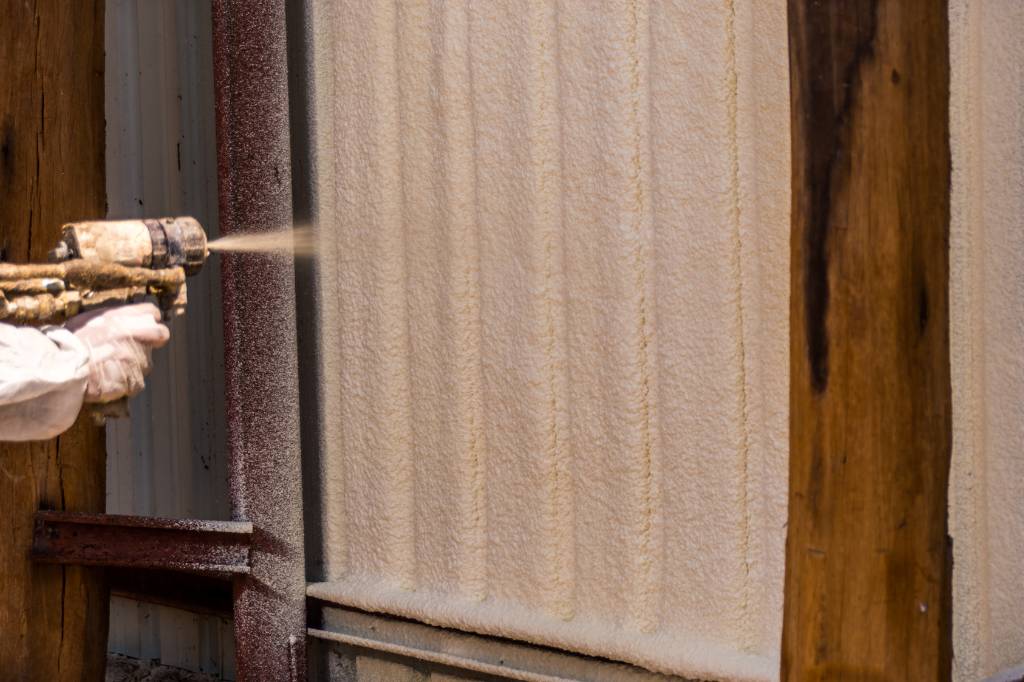 Get the most out of your attic!
Repairing and replacing your attic in Olympia is an important decision for homeowners. The benefits of this process can be substantial, with improved energy efficiency, protection from moisture-related damage, and prevention of pest infestations all within reach. The savings on heating and cooling costs alone can quickly add up, ensuring that investing in the necessary steps to keep your attic functioning properly pays off. Furthermore, correctly maintained attics offer enhanced peace of mind which can be invaluable. While maintenance may seem daunting initially, taking the proper steps to repair and replace your attic is a sound investment with potentially significant rewards.
Knowing what insulation R-values to look for when selecting insulation for your home can help you make the most efficient decision. The R-value per inch of thickness indicates how well insulation can keep heat from leaving or entering your home—a higher R-value translates to better climate control and energy efficiency. Additionally, a higher insulation R-value usually comes with a higher price point. Before deciding on an insulation type and material, check the manufacturer's listed R-value per inch of thickness. Regarding installation methods, you can get an idea of how it compares to other types of insulation by ordering it from lowest to highest average R-value per inch. Doing this will ensure that you select the best insulation for your needs while also getting value for your money.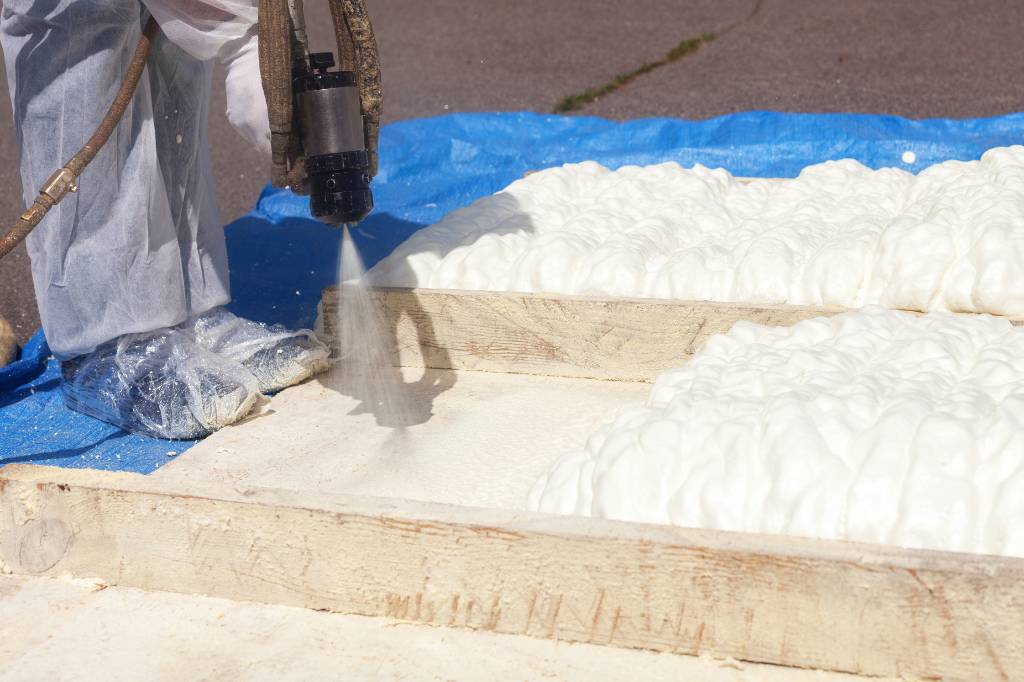 Spray foam insulation delivers many benefits for your Olympia home, making it an indispensable investment for homeowners seeking comfort, durability, and efficiency. By effectively preventing heat transfer through walls, ceilings, and floors, this innovative solution promotes remarkable temperature regulation, ensuring that every room in your house maintains a consistent and comfortable atmosphere. As a reputable spray foam insulation company, our services provide unparalleled thermal insulation and act as a barrier against moisture infiltration. By sealing holes and cracks in attics and crawl spaces, we protect your home from the harmful effects of mold and mildew and the structural damage that ensues from their relentless spread. By investing in spray foam insulation, you're ensuring the long-term health, safety, and efficiency of your Olympia home.
Trust the experts in attic insulation Olympia – that's Attic Crew. Clean & Green! Contact us today to schedule an appointment or to get more information about our services.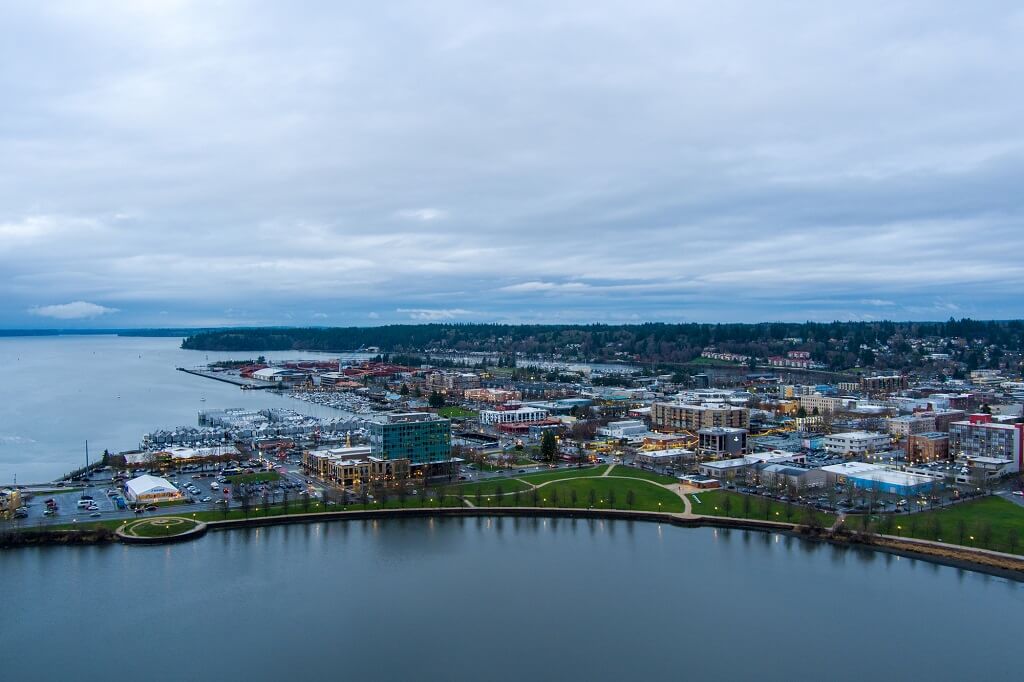 Alicia Flores
"We just bought our first home in Olympia and needed to clean out a ton of asbestos from the old ducts. We contacted Attic Crew and were very pleased with the experience, starting with the reasonable quote we got. They were reliable and in touch while other companies we contacted left us hanging and waiting. On the day they came to clean, they were focused and got the job done in one day and did excellent work. I recommend anyone after this positive experience"

Dona Don
I brought in Attic Crew to help clean out the vents and ducts in my new home before I moved in. They came over and did a great job so that I felt totally comfortable and safe to move in, and felt that the job was done right which is priceless.
You can find more reviews about us on Google and Yelp.
For anyone interested in reading what others have written about their experience with us – here it is! Or add your own review here!
Attic Insulation Olympia – On Google