HVAC and Air Duct Systems
Installations, replacements, and service in the Seattle Metro and Tacoma areas.
Our goal is to install the right HVAC system for your home, so it can run at peak performance and maximum efficiency.
We design and install a variety of high-efficiency cooling systems, with competitive warranties.
As a Bryant and Mitsubishi Electric authorized dealers located right here in Seattle, we have access to some of the best cooling equipment in the industry.
Do you need to install or replace a  HVAC system in the Seattle area?
Attic crew can provide the highest quality service!
Our expert technicians can identify which system will perform most efficiently for your home. Once installed by our own trained and experinced technicians, your HVAC will system will be running at peak performance.
We have lots of top-quality models to choose from for the highest level of comfort and energy efficiency.
As one of only a few Bryant and Mitsubishi Electric  authorized dealers in the Seattle Metro Area, we have access to some of the best cooling equipment in the industry.
Authorized Dealer in Seattle Metro
Air Duct Cleaning Seattle, WA
Maintaining good indoor air quality is crucial to promoting a healthy home environment. Unfortunately, many people overlook the importance of regular air duct cleaning. It's easy to forget about ductwork since it's hidden behind walls or above ceilings. But the truth is, if you neglect the air ducts, you could be subjecting your family to harmful contaminants. That's where Attic Crew comes in. As western Washington's premier provider of duct cleaning services, we have the expertise and tools necessary to eliminate dust, mold, bacteria, and other irritants from your ductwork. Our trained and professional technicians will leave your home's air fresh, clean, and allergen-free.
Delivers The Most Benefits For Hvac System
When it comes to keeping your living space healthy, investing in an HVAC system is a no-brainer. Not only do these systems offer comfortable indoor temperatures (for your heating and cooling systems), but they also provide numerous health benefits that are essential for maintaining a healthy household. For example, a properly installed HVAC system can improve air quality by filtering out harmful pollutants and allergens. This, in turn, helps to reduce the risk of respiratory problems and keep your air clean and fresh. Another advantage of having an HVAC system is that it maintains consistent temperature and humidity levels in your home, which helps prevent mold and mildew growth that can trigger allergies and asthma. Trust us, investing in an HVAC system is an investment in your well-being that pays off in the long run.
What to Expect When You Get Your System Clean in Seattle, WA
Have you been putting off getting your air duct system cleaned? What should you expect when you finally take air duct cleaning services? Well, wonder no more! When you schedule an air duct cleaning in Seattle, you can expect a thorough and professional job. Our expert technicians will arrive at your home ready to tackle dirt and debris buildup in your air ducts that can negatively affect the air quality in your home. Using state-of-the-art equipment, we will remove all visible dirt and contaminants from your ducts, leaving you with cleaner and healthier air. So don't put it off any longer – book a cleaning today and experience the benefits of fresher air in your home!
When it comes to keeping your home clean, most people focus on the areas they can see like floors and countertops. However, your air ducts also need attention to ensure your home's air quality remains top-notch. Duct cleaning is the process of clearing out the ducts that lead to your furnace, and it's not a job for the average homeowner. That's where professional air duct cleaners, like Attic Crew, come in. By having your air ducts professionally cleaned, you'll ensure that your home's air quality is improved, which can benefit your health and reduce your energy bills.
The first steps in getting HVAC system running properly is inspecting the ducts that lead to the return and supply registers. This is a crucial step that allows the technician to see any issues that need to be addressed. By having a professional inspect your ducts, you can rest assured that any potential leaks, kinks, or damage will be repaired promptly. Additionally, suppose you know your ducts are leaky. In that case, Attic Crew can use Aeroseal to fix the issue and prevent future leaks and drafts. By taking this step, you can ensure that your HVAC system is operating at its best, keeping your home comfortable all year round.
Step 2: Negative pressure
When cleaning your air ducts, you want to ensure the job is done thoroughly and efficiently. Step 2 in the process is about creating pressure in your vents. This might sound like a bad thing, but it helps the technician remove all dirt from your ducts. Next, using a powerful HEPA vacuum, your technician will hook up the device to a duct close to the air handler and cut an access hole to create a tight seal. Then, they'll close all your supply registers to maximize the negative pressure and clean each duct individually. With this level of attention to detail, you can be sure that your home's air quality will significantly improve.
Get ready for a deep and thorough air duct cleaning experience! Your technician isn't simply going to vacuum up the surface-level debris. No, they're bringing out the big guns – think rotating brushes and compressed air whips – to agitate and remove all the settled dust and buildup that's been lurking in your ducts. It's kind of like a mega-dust disruption. This powerful cleaning process will target both the supply side ducts and return vents, leaving them cleaner than ever before. Trust us, when it comes to air duct cleaning, don't skimp on the agitation! Your technician knows just how to wield their state-of-the-art tools and techniques to get your ducts sparkling clean and smelling fresh.
Step 4: Inspect the entire system
After thoroughly cleaning air ducts, it's essential to go the extra mile and have your entire HVAC system inspected to ensure air ducts are cleaned. This includes various components such as the furnace, air blower motor, evaporator coil, check heating and cooling system, air conditioning system, and drain pan. A professional technician should clean up any mess they make and ensure that every room is left cleaner than before. During the technician's walkthrough, you'll have the chance to see the difference in the air quality for yourself. With a perfectly cleaned HVAC system, you can breathe easily, knowing the air in your home is free of harmful particles, allergens, and dirty air ducts, and your air conditioner system works better.
100%-Satisfaction Guarantee
At our company, we are proud to offer a 100% satisfaction guarantee on all of our products and services. Providing exceptional customer service is not just important, it's essential. We stand behind our work and products with our ironclad guarantee. Our goal is to ensure that every customer is happy with their experience, and we will do whatever it takes to achieve that. We are confident in the quality of our offer and want our customers to be just as sure when choosing us. Please let us know if you are not completely satisfied, and we will make it right.
How To Check The Air Duct Cleaning Worked and What to Expect From an Air Duct Cleaning Service Provider
If you've recently had your air ducts cleaned, congratulations! You've taken a crucial step towards improving your indoor air quality. But how do you know if it worked? Luckily, there are a few key signs to look out for. Firstly, watch for any improvements in the air quality of your home. Less dust, fewer allergens, and fewer unpleasant smells are all good indicators that your air duct cleaning was successful. Additionally, your HVAC system runs more efficiently and quietly, resulting in lower energy costs. So not only does air duct cleaning benefit your health, but your wallet too!
How Often Should You Clean Your HVAC System?
Maintaining a comfortable and healthy home is essential, and having a properly functioning HVAC system is crucial. Suppose you're a new homeowner or have recently moved into a property. In that case, it's important to get your HVAC system inspected by a professional. Routine cleaning and maintenance are recommended by manufacturers like Carrier, with yearly inspections being the norm. The NADCA also recommends cleaning every 3-5 years, which can vary depending on your situation. For example, suppose you have pets or people with allergies in your home. In that case, it may be necessary to increase the frequency of cleaning. Specialists like Midwest Duct Cleaning can help you with your HVAC inspection needs and provide tailored cleaning recommendations specific to your situation. Don't take chances when it comes to your family's comfort and health – trust the experts to keep your HVAC system running at its best.
When it comes to residential air duct cleaning, the cost can vary depending on the specific job. It's essential to seek out a professional company that can assess the size and complexity of the duct system and provide a personalized quote. While it may be tempting to choose the cheapest option, remember that quality workmanship may come with a higher price tag. The benefits of clean air ducts include improved air quality, energy efficiency, and pvoiding costly repairs in the future. So, it's worth investing in a reputable company that prioritizes your health and comfort.
Replacements and Repairs
FAQ's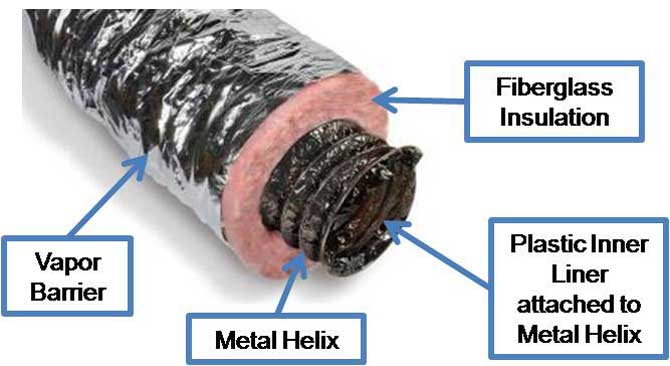 Do I need to give attention to existing ductwork?
Aging ductwork needs attention just the same as any other home system does.
If they are poorly maintained and rarely cleaned, ducts can become inefficient, preventing hot or cold air from circulating in the home and decreasing energy efficiency by as much as 40 percent.
Older systems are also subject to the stresses of age, including leakage and cracks, which may require complete replacement of certain areas or components of a duct and vent system.
What are some common repairs I should know about?
Repairing specific parts of a system, such as the air distribution unit or individual vents, is not uncommon over the lifetime of a home.
The ductwork itself can also deteriorate overtime, leaving small leaks and larger holes that homeowners can repair if they are easy to access.
This repair process is as easy as sealing leaks with mastic or using scrap sheet metal, mastic, and some self-tapping screws to seal larger holes.
How do I know when it's time to replace?
In situations wherein basic sealing and patching jobs are not enough to improve the efficiency of your heating and cooling system, or if problem areas are difficult to access or too numerous, completely replacing your ductwork may be in order.
This is especially the case in older homes where time has caused too much damage to easily fix the system or where materials are of sub-par quality.
Let's get you an estimate
We quote firm prices so there are no surprises!